$index = intval($_REQUEST["i"]); ?>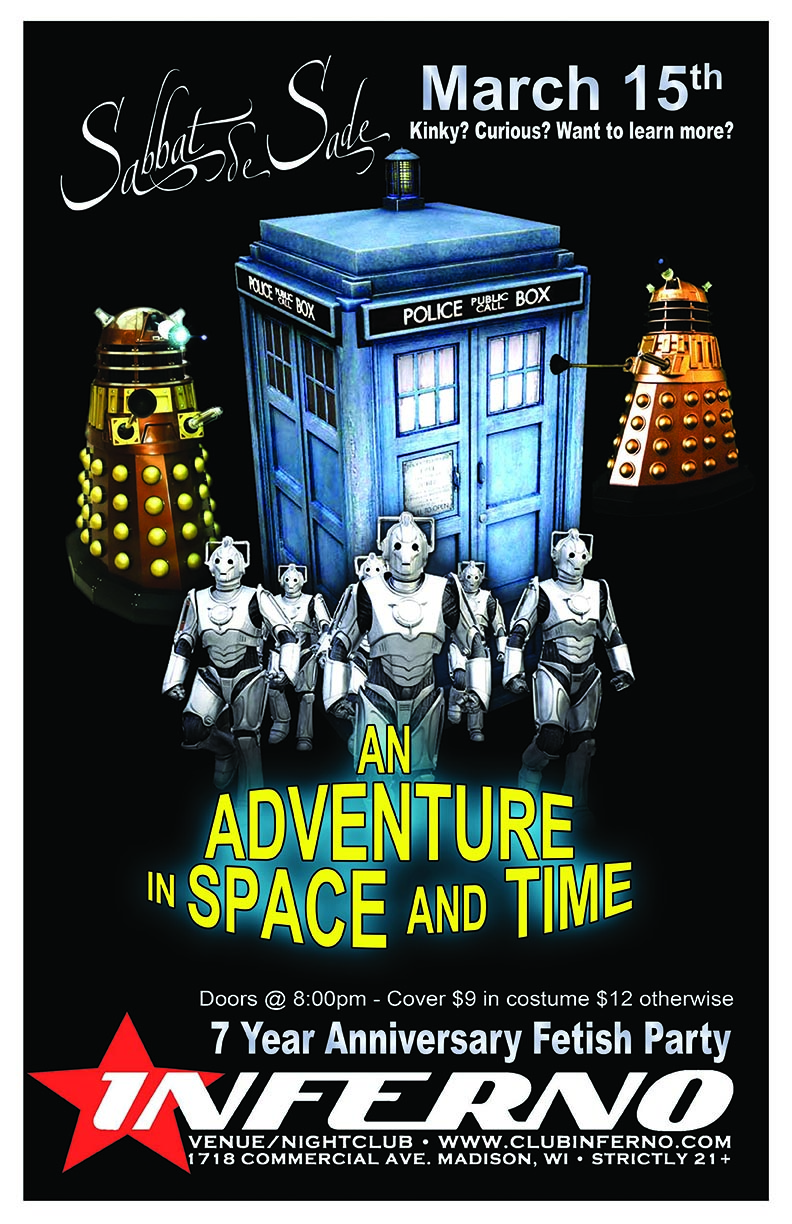 Sabbat De Sade
Sunday March 15 2015
Kinky? Curious? Want to learn more?

Sabbat de Sade has been a safe public play space where you can explore your kinky curiosities and learn from others for 7 Years.

Join us as we celebrate 7 years of kink at Inferno Nightclub with a [much requested] Dr Who themed night - An Adventure In Space And Time

Curious and want to learn more? There will be demonstrations and opportunities to try for yourself or observe others.

There will be plenty of rope for people to play with as well as other toys and a copious amount of electro toys to play with!

Come celebrate Madison's engaging, interactive fetish night!
sun
mon
tue
wed
thu
fri
sat