$index = intval($_REQUEST["i"]); ?>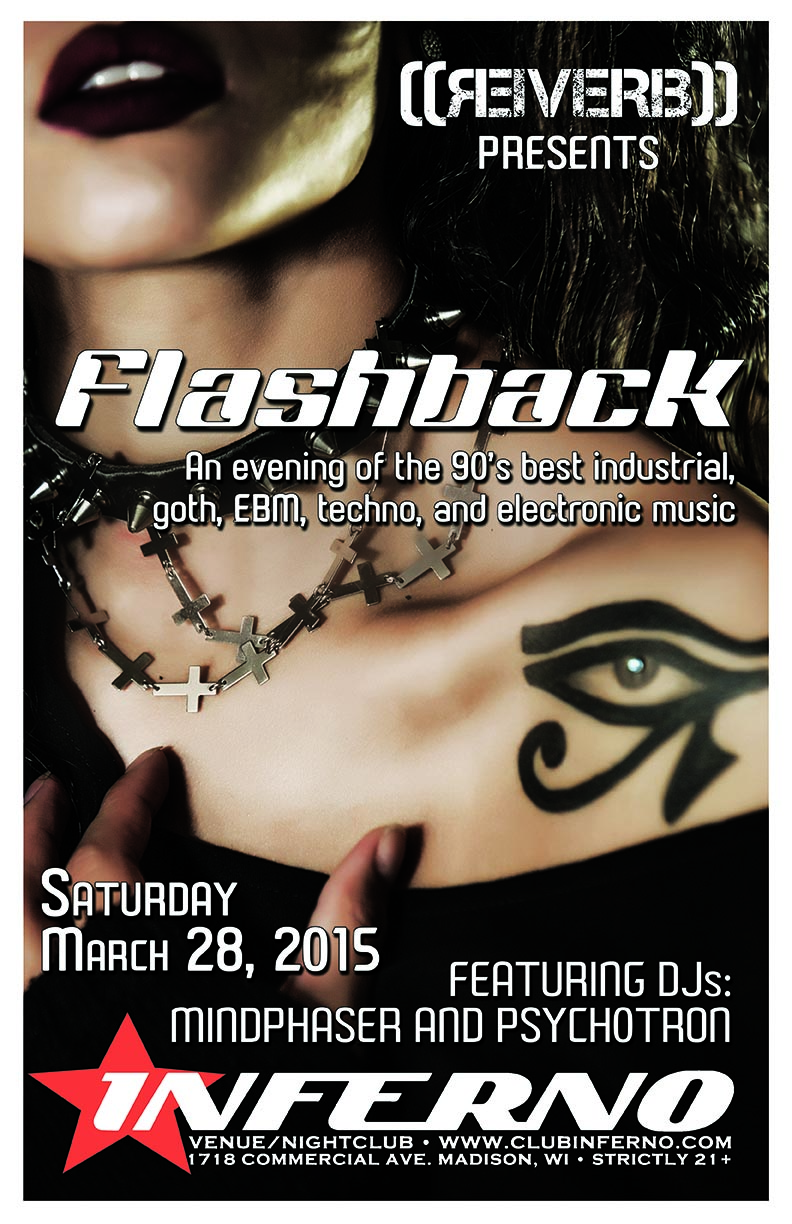 REVERB presents:
FLASHBACK
Saturday March 28 2015
REVERB is the persistent echo from over a decade of Inferno dance nights. REVERB is a tactical aural assault from door time 'til bar time. REVERB is showing up not in what you think makes you look best, but what is going to be the most forgiving to dance in all night. REVERB is one thing and one thing alone: kick-ass dark dance music. Our target is the dance floor, our weapons are a host of veteran DJs, and the collateral damage is you.

For the March edition of REVERB, we are proud to present FLASHBACK! Join us as DJs Mindphaser and psych0tron turn the clock back to not only the days of a classic HaLO DJ pairing from Inferno evenings of days past, but also back to the 90's best in goth, industrial, ebm, and electronic club classics!

DJ Mindphaser (HaLO/Kinked)
DJ psych0tron (REVERB/Sabbat de Sade/Bass Asylum)

Doors at 9pm. $5 cover.
sun
mon
tue
wed
thu
fri
sat